Coach huset is a dynamic "one time load" site.
The page utilize several jquery script to enable simple and elegant navigation of the information.
Technical implementation: mIr consult
Web design: mIr consult
Client: CoachHuset
Website: www.coachhuset.no
---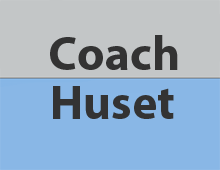 CoachHuset ble startet i desember 2010. Nærmere 20 coacher samlet seg for å kunne tilby bedrifter innen offentlig og privat sektor og privatpersoner et coachmiljø med mangfold av coachretninger. CoachHuset bygger på høy faglig coachingkompetanse.
Beliggenheten i Vibesgate 17, innerst i bakgården gir en opplevelse litt utenom det vanlige i alle årstider. Gårdeier har utformet bakgården på en slik måte at det blir en vandring gjennom kunstneriske og kreativ atmosfære som gir noe uventet og annerledes.