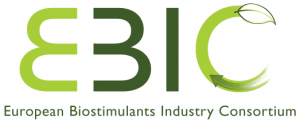 The project for The European Biostimulants Industry Consortium (EBIC) was a complete design and implementation job.
We made there graphical profile with the logo. Then the web design and technical implementation of the web site in wordpress. The web site is implemented using responsive web design to that allow the site to adapt to all devices. The job also included styling the EBIC intranet implemented in ning.
Technical implementation: mIr consult
Web design: mIr consult
Logo and graphical profile: mIr Consult & Varan consulting
Client: www.prospero.be
Website: www.biostimulants.eu
---
About EBIC:
The European Biostimulants Industry Consortium (EBIC) was formed in June 2011 to foster the role of the biostimulants sector in helping agriculture to produce more with less. To do this, EBIC advocates an operating environment that creates a truly European market for biostimulants and recognises their contribution to sustainable agricultural production, green innovation, economic growth and other European Union (EU) policy objectives. Membership is open to biostimulant producers active in Europe interested in cooperating in areas of common interest.
Securing appropriate European regulation for the specific characteristics of biostimulants is a top priority for the consortium because it is the foundation of a truly European market for this innovative class of products. The current fragmented and uncertain regulatory framework prevents biostimulants from making their full contribution to sustainable agriculture and to society in general.