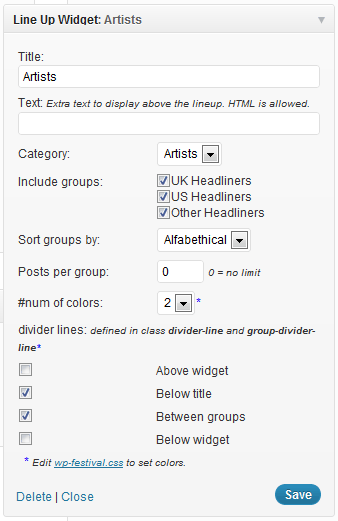 Widgets in wordpress can easily be placed on a page, often on either side of the page. The lineup widget allow you to list and present the lineup of your festival in an easy manner.
Configure the widget in a few easy steps.
Tittle and or text will be used as header.
Choose the category. Same as used in the lineup configuration.
Choose witch groups to list and how to list them.
Finally you have some css option to help style the appearance the way you like it.
Save it and your lineup is ready. Now all change in the lineup configuration is reflected to you site.